Dawah
Last year, precisely September 2021, Maison Dawah organised a family Dawah in a remote village (Dubreuil) in the district of Moka. The family comprises of a couple with their three children (Grades 3, 4 and 7 respectively). They were provided with spiritual support through some basic Islamic teachings, praying Zuhr in congregation, having a meal together and the distribution of gifts…
We realise that these days the cost of living is continually going up and needy families are finding it extremely difficult to feed their children two meals daily.
It was therefore decided, in a spirit of solidarity and compassion,…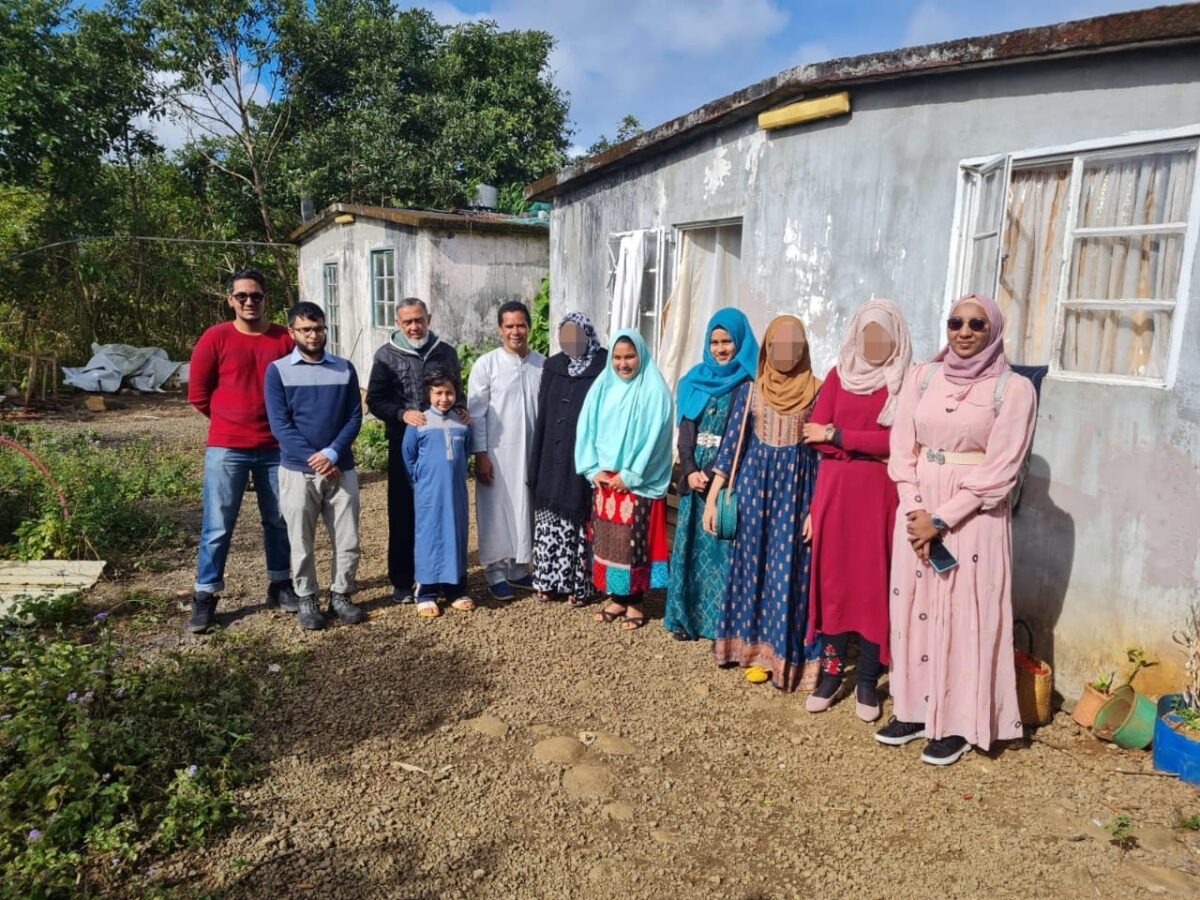 Empowerment
Pandémie oblige la scolarité se fait aussi, depuis quelques temps, en ligne. Sauf qu'avoir une connexion internet à la maison n'est pas à la portée de tous. Afin que des enfants ne soient pas pénalisés, Maison Dawah a décidé de venir en aide à plusieurs familles.
As part of a project funded by the National Social Inclusion Foundation (NSIF), the NGO Maison Dawah recently held a workshop on "Emotions Awareness and Management". The program was held
Islamic reminder
Among the names of Allah, He is also called Al-Wadood, the Most-Loving. His love encompasses everything. His love is pure and whole. We may gain human's love and still feel incomplete. But the love of Allah
Related Posts
Last year, precisely September 2021, Maison Dawah organised a family Dawah in a remote village (Dubreuil) in the district of Moka. The family comprises of a couple with their three children (Grades 3, 4 and 7 respectively). They were provided with spiritual support through some basic Islamic teachings, praying Zuhr in congregation, having a meal together and the distribution of gifts…
Menstruation, also known as periods, is considered a natural process designed by God The Creator. Every month a woman goes through this phase of her life and the days of her period vary from woman to woman. That said, with the current spike in the prices of food and other basic necessities, at Maison Dawah we have realized…
We realise that these days the cost of living is continually going up and needy families are finding it extremely difficult to feed their children two meals daily.
It was therefore decided, in a spirit of solidarity and compassion,…
Pendant ces deux dernières années, dans le sillage de la pandémie COVID-19 et le désastre Wakashio etc, un grand nombre de familles ont assisté, impuissantes, à une détérioration de leur état de pauvreté. Les raisons sont variées – perte d'emploi, changement climatique, pénurie de produits alimentaires par moment, dépréciation de la roupie…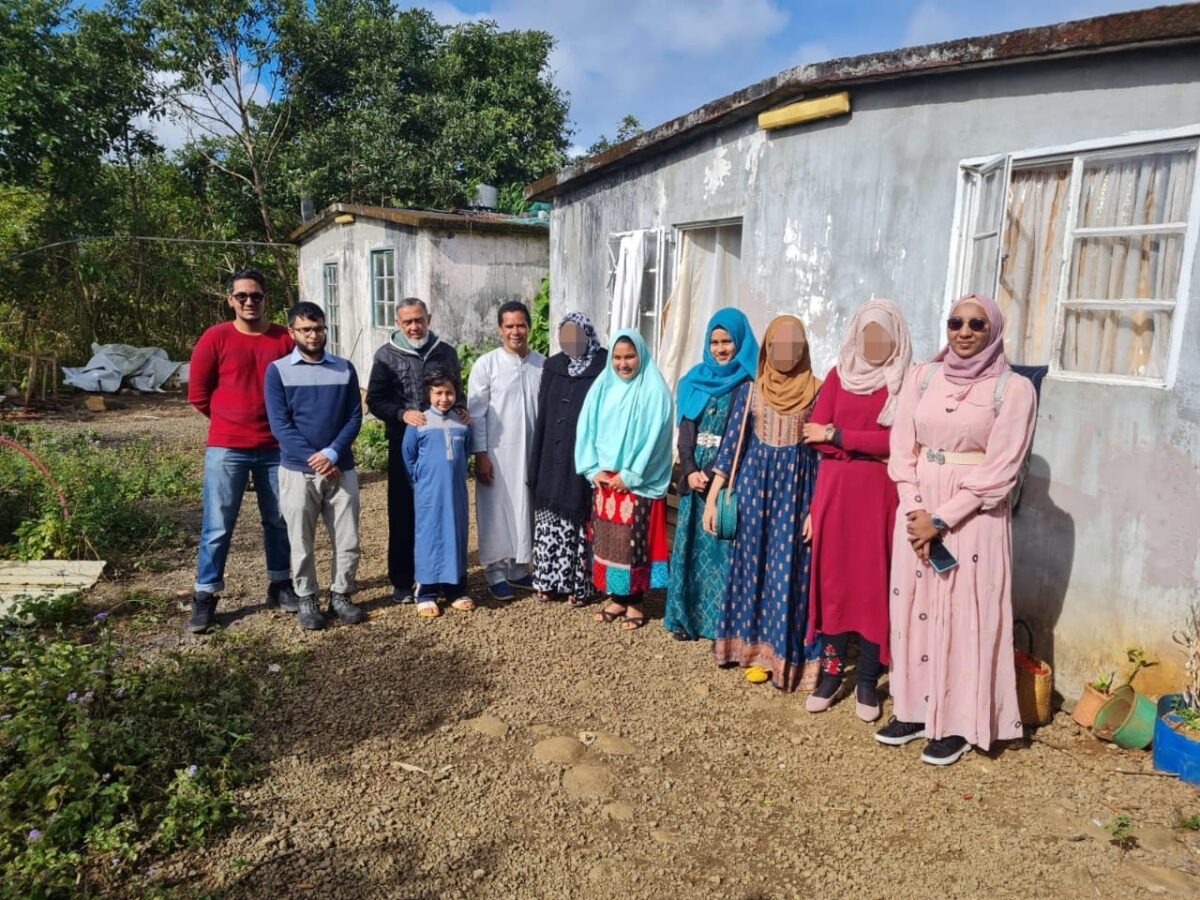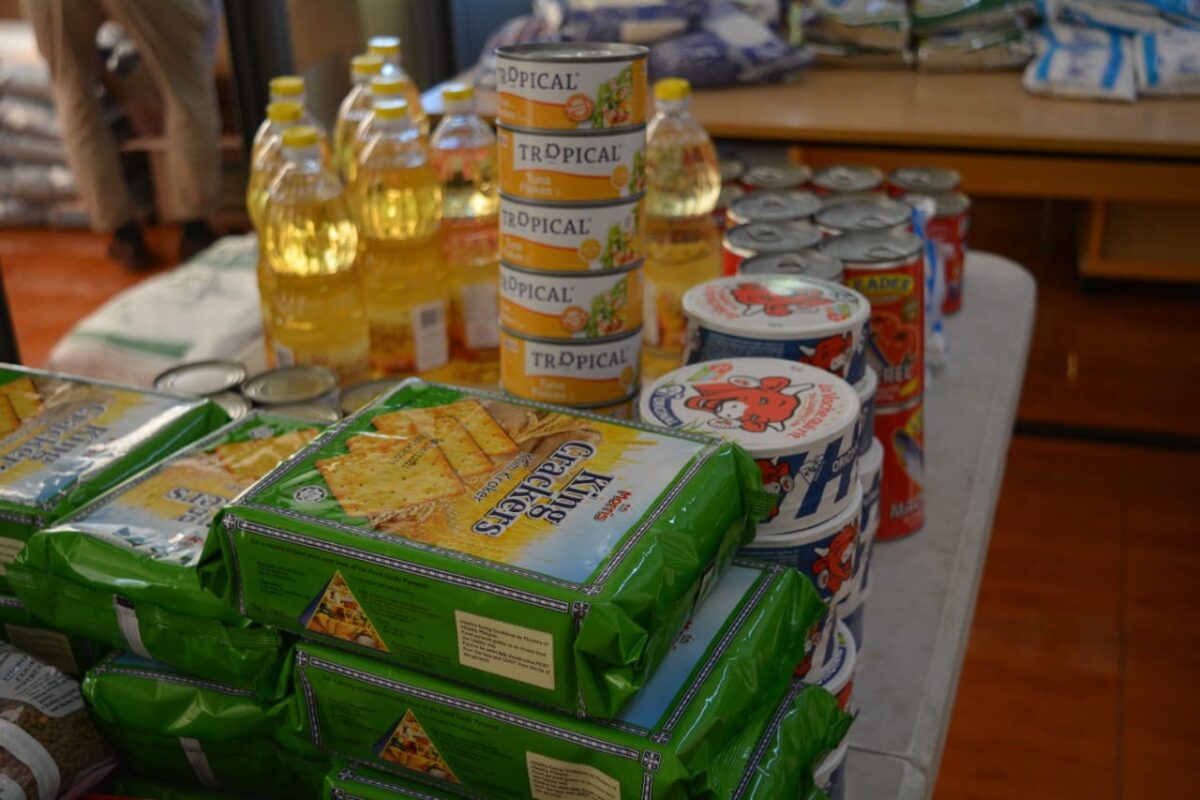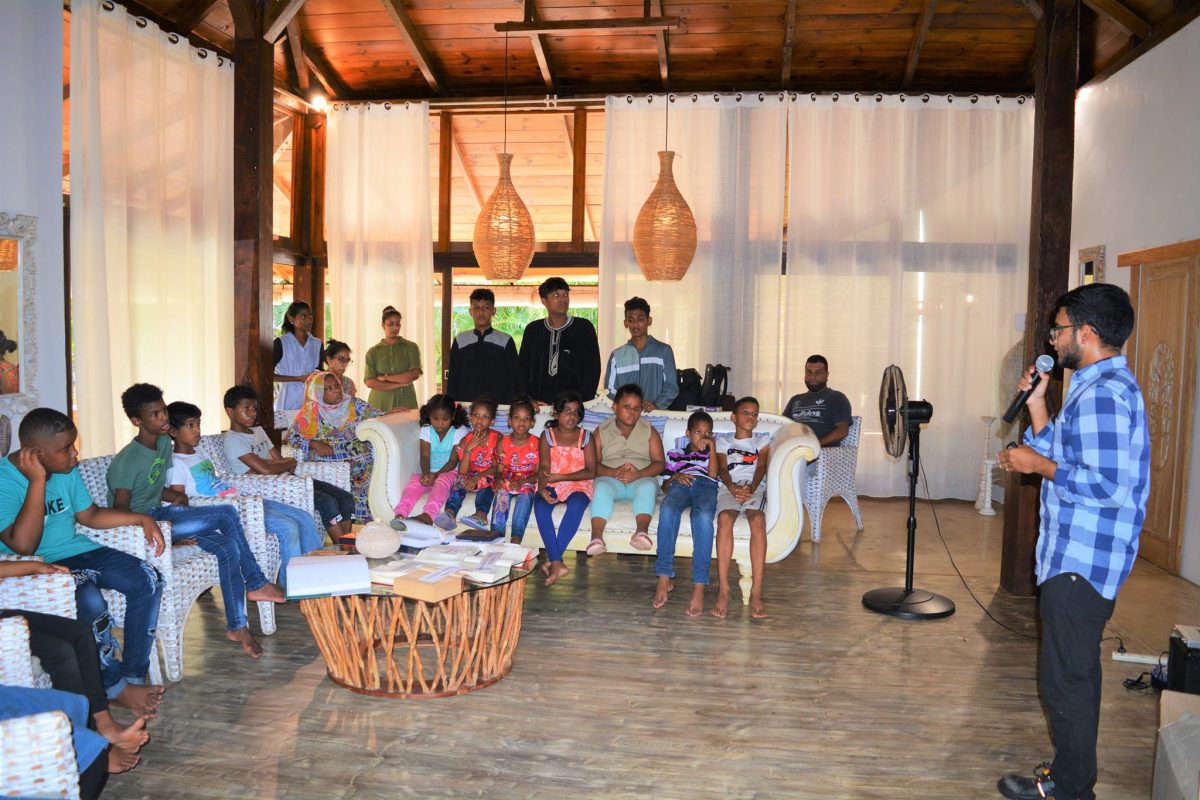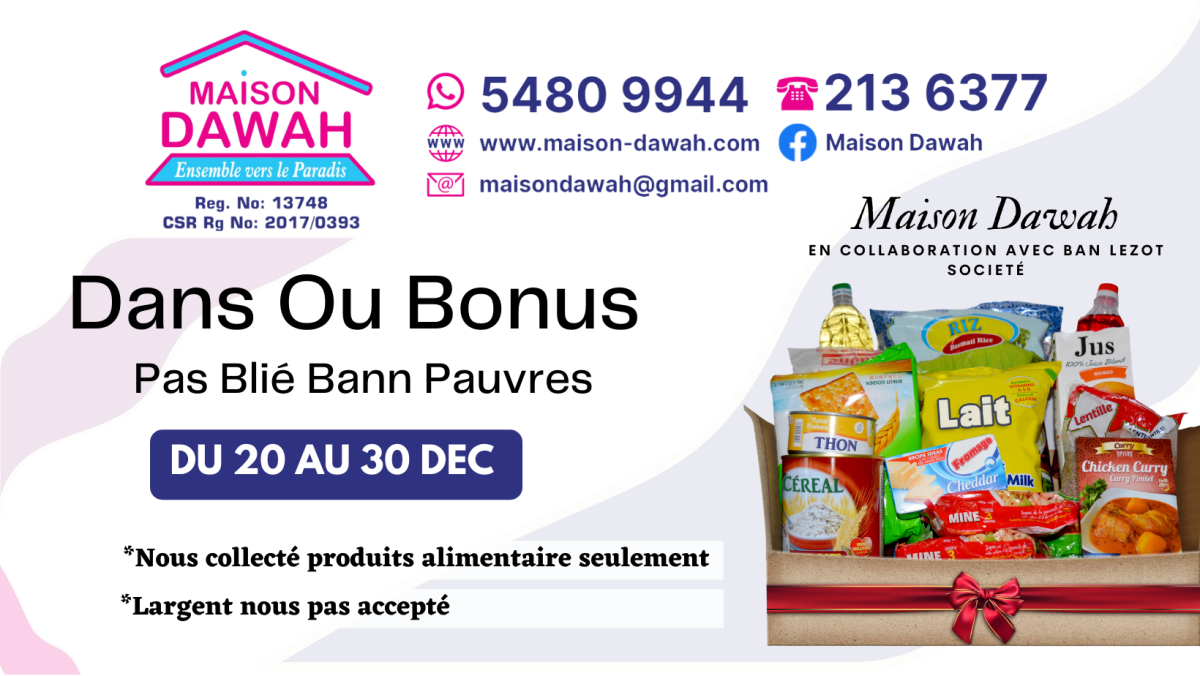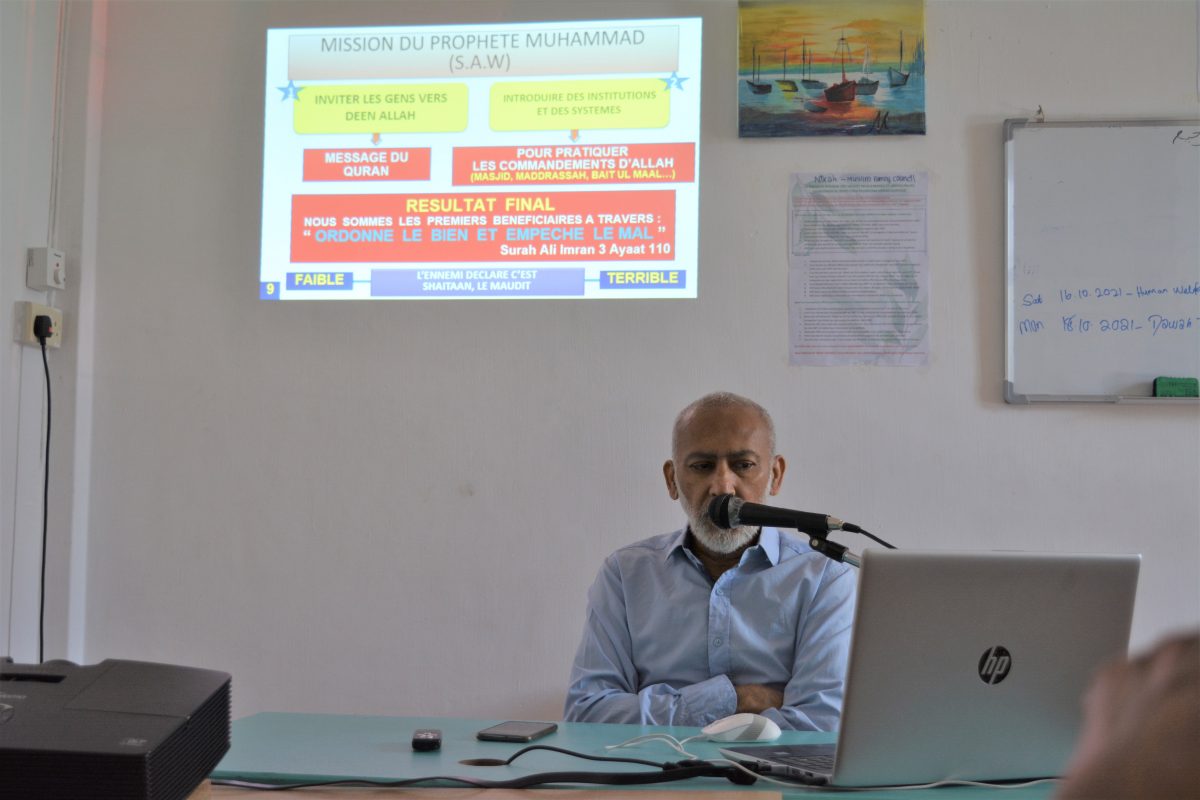 Travel
There is no designated location to give Dawah (the invitation to Islam).